From the Chief of the Corps, COL Jeffrey C. Powell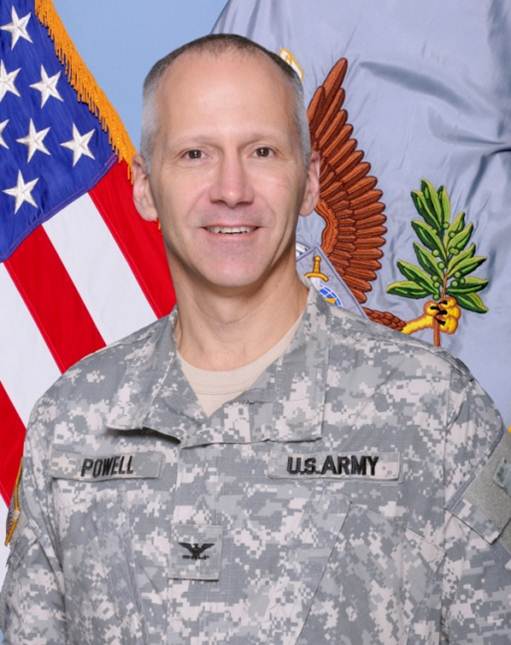 Greetings Army Financial Management Professionals,

If asked to briefly describe the term "Esprit De Corps" almost anyone who has been a Soldier during the past 30 years would sum up the phrase with just one word – Hooah! While hooah, may be a great rallying cry or bumper sticker, true Esprit De Corps is much more. Esprit De Corps is a respect for our history and tradition and commitment to the highest standards of individual and collective excellence. It is the common history and fighting spirit that makes us a family of Army Financial Management Professionals. Esprit de corps is what makes us a family that takes care of its own, one that would never leave a fellow comrade behind. Most importantly, esprit de corps is what enables the Army's smallest branch to accomplish one of the world's most complex financial management missions. If this sounds like an overstatement, consider the following: Army Financial Management Professionals play a leading role in building, defending and executing the Army's annual operating budget of approximately $150B and the accurate payment of approximately 1 million Active, National Guard and Army Reserve Soldiers and 330 thousand civilian employees. Each quarter, the Diamond Points details the extraordinary accomplishments of our membership, but if we are to remain effective we must constantly seek to improve esprit de corps within the Financial Management Community. As President of the Finance Corps Association it is my goal to reinvigorate the Finance Corps Association. After canvassing our membership, the executive committee has determined the best way to begin this process is for the Fort Jackson Chapter to host quarterly professional development forums conducted via DCO and teleconference. The subject of the First Quarter FY14 professional development forum will be a presentation on duties and responsibilities of United States Property and Fiscal Officers/Office. COL Thomas Devine, the USPFO for Massachusetts will deliver our first presentation. Future topics will include lessons learned, current financial management initiatives and other emerging topics of interest to the membership. We will work with both the civilian and military proponency shops to award continuing education credits that attendees will be able to use to satisfy DoD Financial Management Certification continuing education requirements.
In addition to creating a viable professional development forum, The Fort Jackson Chapter of the FCA will seek to host regular local meetings in order to encourage team building, mentorship and an exchange of ideas in an informal social setting.
I look forward to receiving your feedback on these initiatives and any other proposals you may have for improving the Finance Corps Association.
Visit us at http://www.finance.army.mil/